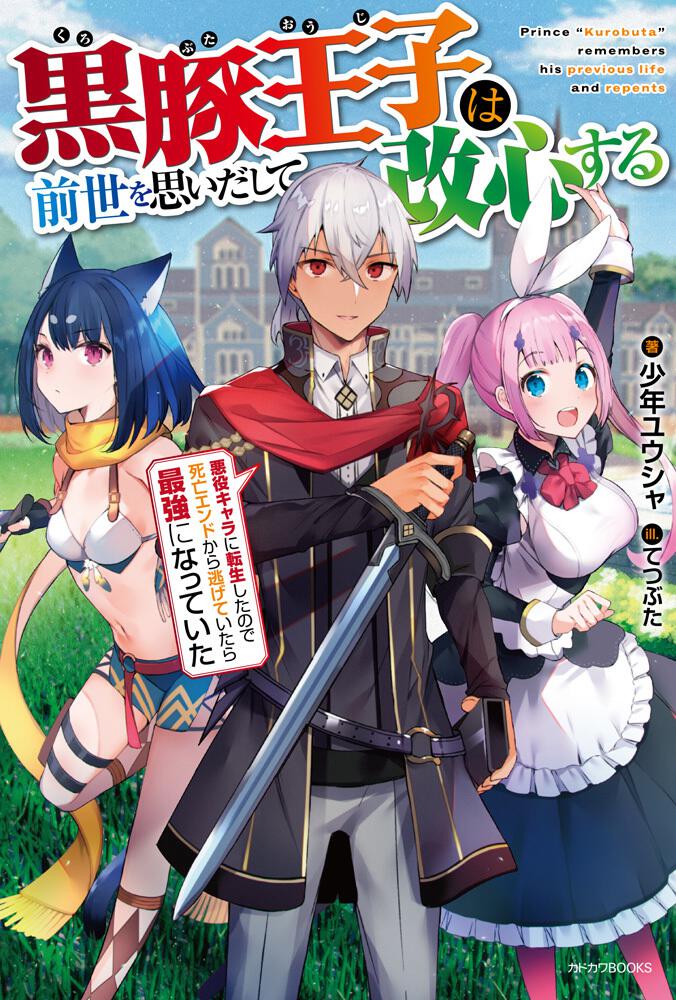 Kays Translations
Just another Isekai Lover~
Prince Kurobuta who reincarnated as a villain character remembered his previous life and was changed, he would be the strongest if he escapes from the death end~
Synopsis:
"You've been a great help. Thank you.
"It's a lie!! …… Brad-sama thanked me? No way!
The prince, Brad von Pistel is a proud, insidious, dark-skinned, ugly prince known as the "Black Pig Prince",
In the middle of a training class at the Royal Academy, he recalls the memories of his previous life as Kurokawa Hayato, an otaku gamer who is an Arasa-ossan. At the same time, he realizes that the world he lives in is very similar to the RPG "Final Quest" that was so popular in his previous life.
However, in the story, Brad is a villainous character who later becomes the king and is destined to die at the hands of the hero.
There is still some time before that day arrives, but if he doesn't change his ways, he will end up dead. Brad decides to change himself and live an honest life in order to avoid the end of his life at all costs.
But as he becomes kinder to those around him, diets, and uses his knowledge of the game to become stronger, he becomes a handsome prince, and instead of just avoiding the end of his life, he ends up being worshipped by those around him!
It's supposed to be a success story where everything you do turns out good, but the author's personality is so twisted that even he doesn't know how it will turn out.
Release schedule: At least 3 chapters per week
If you like the novel, please give it a 5 star on novel updates.
Raws: https://kakuyomu.jp/works/1177354054915049187
TOC
Volume 1: Memories of the previous life
Volume 2: Giant subjugation
Volume 3: Academy
Volume 4: Sword Dance Festival
Volume 5: Leaving the Royal Capital
Volume 6: Leaving the Royal Capital
It was a mistake, thanks for pointing it out

This whole Amiyu kidnapping situation is a bit far-fetched. The protagonist once again acted like an immature child. And now…

As someone with a dubious looking visage , i can confirm i get judged weirdly

He lives in a mansion but has no servants or guards. I understand that the MC has to have center…

What i like about this novel is both human side and demon side has a brain, the demon side try…
If you enjoyed the translation, and you can, please