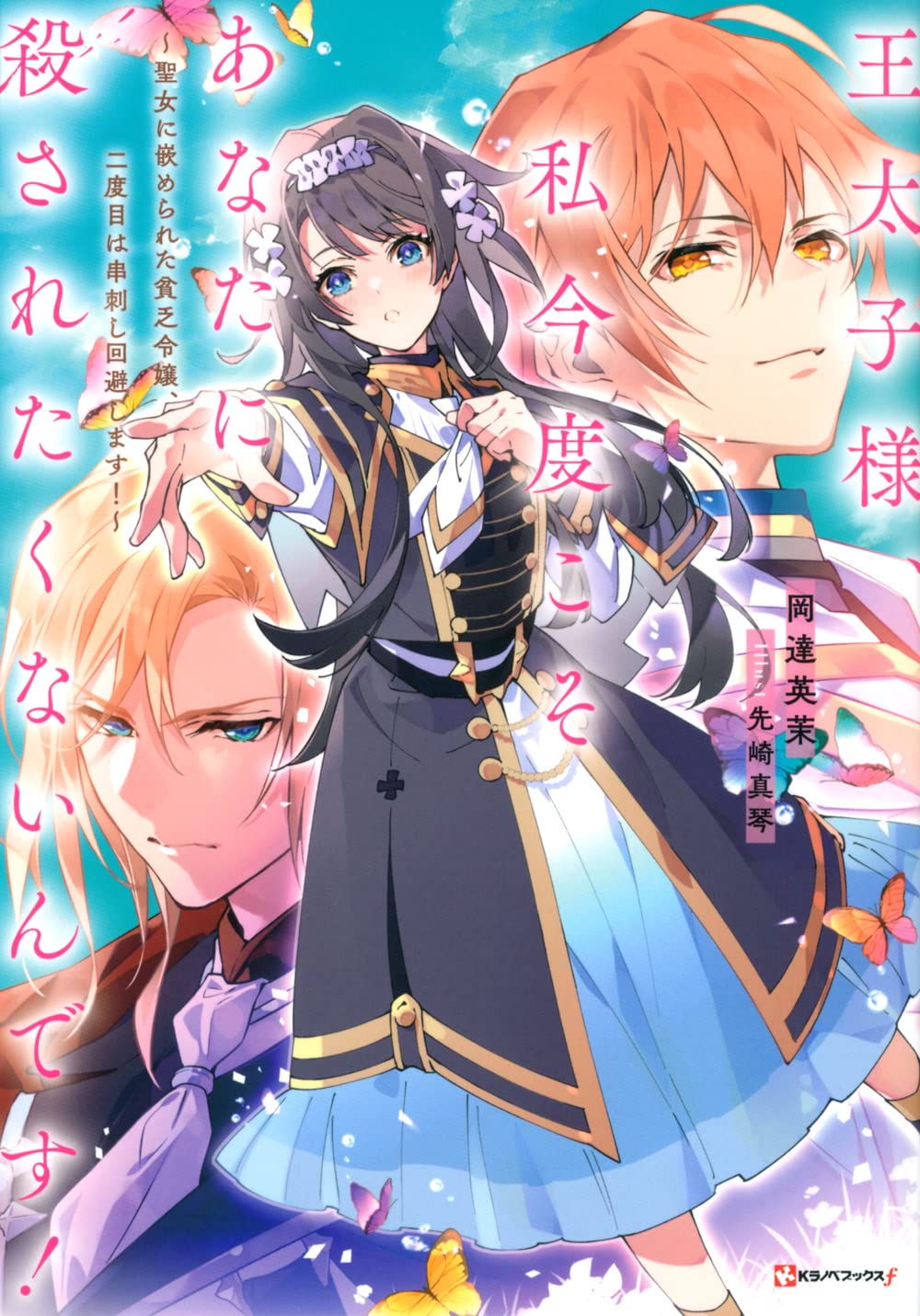 Kays Translations
Just another Isekai Lover~
Prince, I don't want to be killed by you this time! -The poor lady who was framed by the saint, avoids being skewered the second time! ~
Synopsis:
Liesel Crow was executed by the Crown Prince, Ulysses, who was supposed to be her lover.
This was all because she was framed by the evil saint.
Where did I go wrong, and what did I do wrong?
I never want to live like this again.
Liesel thinks about this in her fading consciousness, but before she knows it, she's back to her six-year-old self!
I'm not going to make a mistake this time. I'm going to live a peaceful life! Determined to do so, she continues to choose a different path from the last time, but…
The saint's childhood friend, Gideon, a duke, gets involved for some reason.
I'm trying to keep my distance from you!
"Liesel, help me quickly!"
"Do I have to help you……?"
"What are you talking about, ……? Of course you do! Come on!"
 Also, is it only me who feels that the personality of the crown prince is strange this time?
If you like the novel, please give it a 5-star on novel updates.
Raws: https://ncode.syosetu.com/n2296gu/
TOC
Thanks for the chapter! Might want to fix the whole "Yurisys" translation for "Ulysses" made me laugh tho

I have 2 sides : Oh my precious children!! and I'll chop your head clean off before you can pray…

Loose lipped Lionel strikes again

This isn't a story about the MC growing up and developing pharmaceutics. This is a story about a boy who…

Well at least he's finally realizing that he's a complete pushover
If you enjoyed this and you can,
please