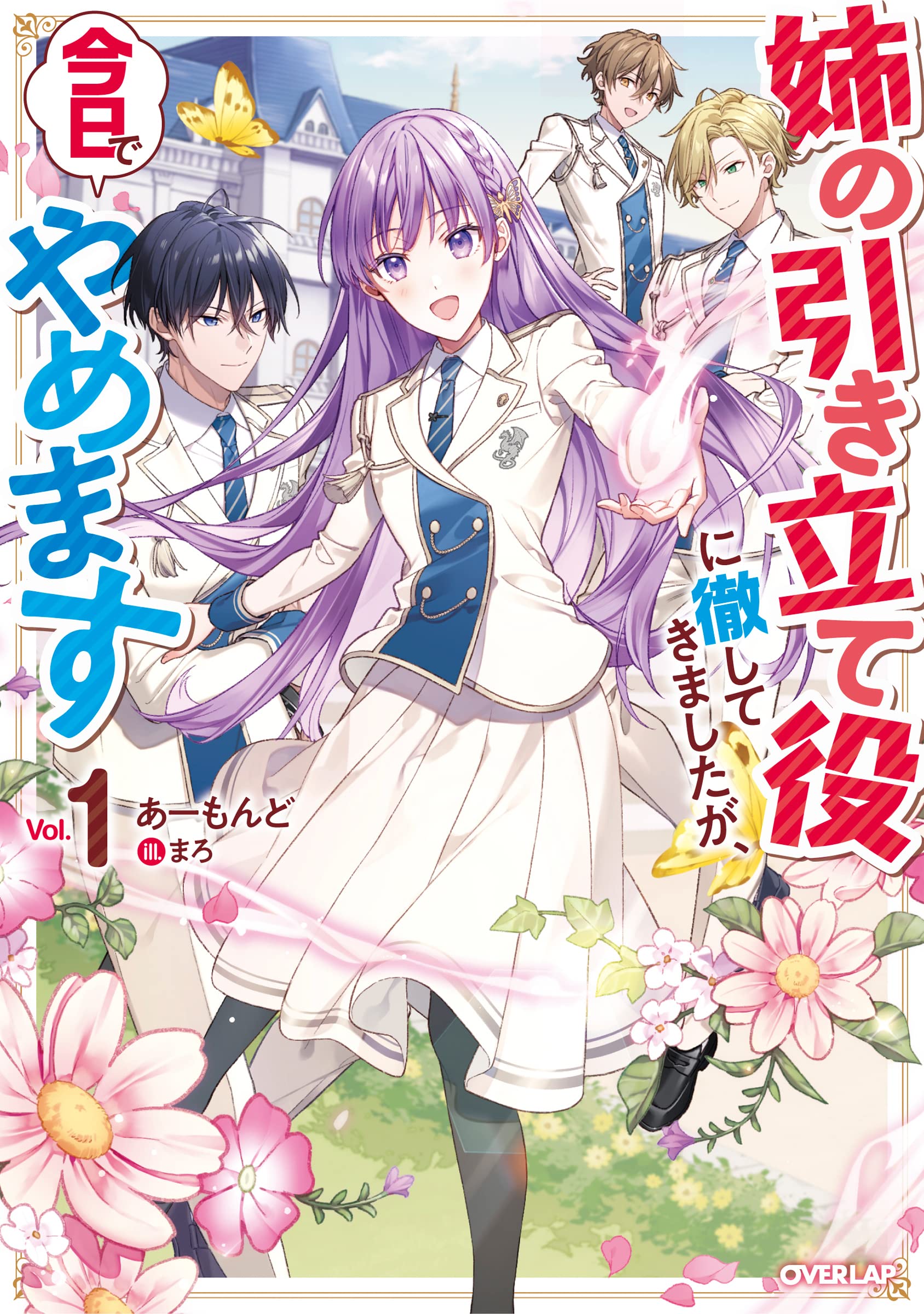 Kays Translations
Just another Isekai Lover~
Chapter 10: Flooded
In front of the spear of water that came toward me, I deployed my freezing magic and created a wall of ice.
With a crack, the water spear collided with the ice and spilled onto the ground with a clatter.
Since it was no longer under His Highness Grayson's control, there was probably not enough magic left to maintain the spear's shape.
This kind of switching … or rather, the decision to abandon is really quick.
""Water Tornado.""
His Highness Grayson, who has quickly taken the next step, invokes a water magic technique worthy of intermediate level.
As I was half-impressed with 'this is another difficult magic ……,' a tornado of water swirling like a whirlpool appears.
I smiled at the water droplets that scattered like sparks of fire and held my fluttering hair.
I didn't expect that he could use "Water Tornado" so well, which is difficult to control. I think that His Highness Grayson is good at control, he just takes a lot of time to activate it. If so, he would make an excellent magic swordsman. Well, he's pretty good at being a Sword Master.
"I can't lose either."
I smile victoriously in front of the water tornado that is gradually closing the distance between us.
""Soundwave.""
I put a large amount of magic power into the wind intermediate magic to jump up the effect range and potency, and I activated the sound wave.
Using sound vibration, it spread around me and hit the water tornado.
The magic is normally only effective at intimidating, but with the large amount of magic power that I gained, I succeeded in breaking the tornado's flow.
The water that is left behind falls to the ground with a splash, apart from the wind that scatters.
""Protection.""
""Water Barrier.""
We deployed defensive magic at about the same time and each of us prevented the splashes in our own way.
The film of water in front of His Highness Grayson became a little muddy as a large amount of muddy water splashed into the translucent barriers that were activated. This is probably due to the muddy water being received as it is.
What's it? For some reason, we've been having a lot of water-related problems lately. Well, this time I was able to prevent it from happening. ……
'I don't want to be soaking wet two days in a row,' I thought, and made a motion as if to shake something off to release the barrier.
'Did we just have a major flood?' I looked around the training area, which was now soaked to the skin and cowered my shoulders.
After lifting the water barrier, His Highness Grayson crouched down and touched the soil.
"This isn't going to dry out anytime soon."
"Yes, that's right. Shall we use magic to dry it out quickly here?"
If anything happens, I immediately turn to magic and I ask, 'What magic would be good?' as I started to build a magic circle, worrying about what to do.
While I was thinking about this and that based on fire magic──── I was suddenly approached from behind.
"──── Hey there, Miss Charlotte. And His Highness Grayson. Are you two in secret training?"
The familiar voice jolts my shoulders and I fearfully turn around, truly fearful.
Then, as I expected, there they were: His Royal Highness Prince Leonardo and Isaac-sama.
They are among the "top five people I'd least want to see right now," and they approach us with a nonchalant look on their faces.
To tell the truth, I wanted to run away from this place right now.
The last time I clearly rejected them, they came back again without learning. …… I thought they wouldn't get involved until the test was over, but I guess that reading was naive.
I managed to stifle the sigh that was about to overflow and greeted him with a Good Morning'
Looking at the training ground soaking wet like after a rainstorm, Crown Prince Leonardo and Isaac-sama smiled.
"This is another spectacular mess. Well, not many people use the training grounds this time of year, so it's not much of a problem."
It was Isaac-sama who spoke.
"But we can't just leave it like this. I'll leave the detailed maintenance to those in charge, but we have to do something about this water."
In response to Crown Prince Leonardo's optimistic thoughts, Isaac cowered his shoulders.
Like Bianca-sensei, he is a firm man, and he exhales one breath and bends over.
Then he touched the damp ……, no, soggy ground a little.
"──── Earth … can you come now?"
When Isaac-sama, with a faint magic in his voice, calls out ──── a small magic circle appears beside him.
It glowed green and shimmered slightly…… summoning a mole the size of a kitten.
The mole, which has a strange horn on its head, meows and rushes to Isaac's feet.
It was obviously no ordinary animal, but I had more to say.
"──── Awww, Cute……!"
I put my hand over my mouth, more eager to defeat the animal with love than to figure out what it is.
The mole had shot me through the heart and I loosened my cheeks sloppily.
I was about to believe that "cute is justice," but Isaac-sama picked up Mole-kun in his arms.
"This guy is a spirit of the earth who has a contract with me. His name is Earth. ──── Earth, say hello to Charlotte-san and His Highness Grayson."
Isaac, who has a mole in the palm of his hand, takes a step closer to us so that he can see us easily.
The earth-kun, which makes a cute squeal, even bowed his head politely.
He's so cute ……! Elizabeth, Emilia-sama's beloved horse, is cute, but Earth-kun is also very cute ……!
Clenching my fists tightly, I wondered why I was so impressed with how cute spirits are.
I was so moved by Earth-kun's cuteness that I did not pay any attention to Isaac-sama's achievement in successfully summoning him.
"Charlotte-san, your face is all loose. It's just like when you met Emilia-sama's beloved horse."
"Eh? Ah! I apologize!"
I hurriedly tightened my expression as I was prodded from the side to see if I was allowed to reveal such a face.
The only thing that saved me was that I had covered my mouth with both hands, which was unfortunate.
Look out…… I was about to show my sloppy face to the prince and a great noble of my country. I'll thank His Highness Grayson later.
I cough and His Royal Highness Crown Prince Leonardo lets out a sly smile in front of me.
Isaac-sama, who was pretending not to see me, put his hand on the ground with Earth-kun.
"Earth, can the soil absorb all this water?"
When the beautiful brown-haired boy asks this question, Earth-kun, the spirit of the soil, says, "Cue!" He nodded energetically.
Then, with a crack of his short paws, he hit the ground ──── like a real mole and dove into the earth.
As you look at the small hole in the ground, the waterlogged ground begins to absorb the moisture.
The ground, which showed sponge-like absorbency, eventually soaked up all the water.
As expected, it's not dry yet, but it has changed from 'soggy' to 'damp. This will dry out by tomorrow even if we leave it alone.
"It's amazing. I knew soil had the ability to absorb moisture, but I didn't expect it to go this far. ……"
Flattered and amazed, I muttered in admiration.
I bent down a little and touched the damp ground and Earth-kun popped out of the small hole It had just made.
"He's a spirit that has a strong affinity with the earth, so it's something we can do. Well, I don't usually do it because it puts a strain on the soil and the plants."
Isaacs smiled and picked up Earth-kun in a familiar manner, saying, "This time it's special".
As if he was asking for praise, he said, "Cue!" I stroked the head of Earth-kun, who squealed, "I'm so happy to meet you".
I thought, 'I'm a little envious of him,' but that's a secret between us.
"You are indeed a spirit of the soil. I was wondering how to dry up the training ground, so you helped me out. Thank you."
I didn't ask for a hand, but I did get help, so I thanked him honestly.
I bowed my head and expressed my gratitude and glanced at His Royal Highness Prince Leonardo.
"I'd like to thank you for everything you've done……"
"──── No, let me."
I offered my thanks, thinking, 'This is what you're after anyway,' but His Highness Grayson interrupted me.
He stared at His Royal Highness Crown Prince Leonardo and took a step forward, leaving me in shock.
"The cause of the flooding of the training ground in the first place was the water magic I unleashed. So please allow me to repay you."
His Royal Highness Crown Prince Leonardo's eyes narrowed as he was offered this by His Highness Prince Grayson.
I wandered my gaze around as invisible sparks flew between the two of them.
Hey, do you think it's okay ……? I don't think he's being reckless with this level of help, but I'm a little worried. I won't care if it's someone else, but I'm not sure if it's a big deal(?) when it's between the royal families of other countries. I can't believe he's doing this. ……
Well, as I don't want to be in the debt of Crown Prince Leonardo and his family, I am very grateful, but these two are very shady. I don't want anything to do with them if I can help it.
While I was becoming more and more wary of these people, who only smell of trouble, the beautiful young man with blonde hair smiled at me.
"I see. Well then, can you give me a hand? Not sword play this time, but magic."
If you enjoyed the translation, please
or