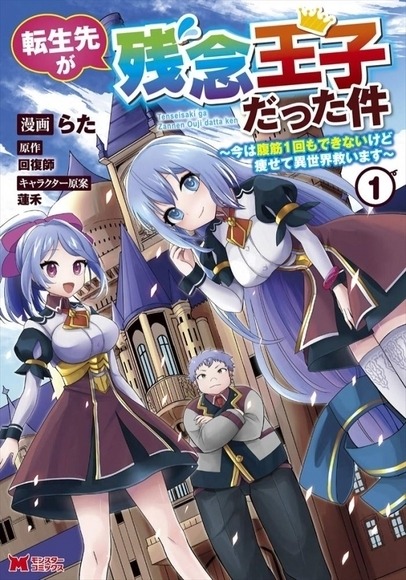 Kays Translations
Just another isekai lover~
Chapter 43: Let's get engaged and spend three years for the time being
Discussions with Duke Guile have led to the continuation of my engagement with Emilia.
However, by the intervention of the royal family, not as a son-in-law of the Duke family, but after graduation, I will be awarded the rank of marquis on the condition that I will be married to Mifa. Emilia will marry me as a side wife, that is, as a second wife.
I may not be a territorial aristocrat, but if I'm a marquis, I'll be paid a decent amount of money from the national treasury every year.
"Luke, is that okay? When we were talking in the carriage, you said you didn't want to marry a girl you didn't like …"
"It's okay, Duke Guile, three years later, he'll definitely find a man to marry Emilia. You think she's cute and feel sorry for her, right? "
"Yes … but that's the same thing from Emilia's point of view, even if It's Luke-sama."
"I think it's totally different … I'm not going to get along with Emilia anymore, I don't think I can get along with a girl who even wears a magic collar to refuse men."
"You noticed?"
Emilia's maid asked me with a surprised look.
Her name is Natalie E. Alesis (16 years old). The second daughter of the Alesis Viscount family.
The main attribute she's good at is wind> water.
Light green hair is stretched to her shoulder blades, and she has a rather beautiful face. The duke's family selected her, so she looks beautiful.
" Well, Emilia, if this goes on, in 3 years, you'll have a hard time marrying a man you don't like chosen by your dad. This will be no different from being sold by your parents as a sex slave. It's not much different from daughters being sold as slaves. So this is a suggestion. For the time being, be engaged to me. I'm good at recovery magic, so would you let me treat your androphobia during our stay in this school? If we announce our engagement, other guys won't get close in the future, so I think you'll also benefit from getting engaged. "
"Luke, can androphobia be cured?"
Mifa asks, not Emilia.
"I plan to acquire magic that can improve mental states in the future, so I think I can improve it to some extent in three years."
"You have such skills?"
"Yeah, but I'll require some cooperation from Emilia. If she says she doesn't want to see me, I can't treat her."
"Luke wouldn't touch Emilia in the meantime?"
"I won't touch a girl I don't like. If she doesn't want to get close to me, she'll have to do something about it herself. What will you do Emilia?"
"…………"
"I'm already doing a lot … let me just say this, I don't have any feelings for you so far, I haven't even heard your voice, let alone seen your real face. I've been asked by Duke Guile, but I've had very little interaction with you, I'm just offering and it's your choice. "
Even if she knows she's sick, If she doesn't want to work hard to get better, I'll let her deal with it herself.
"I'm sorry …"
Emilia apologized in a soft voice.
"Hey, isn't that a cute voice? Since I can't lie in front of Princess Mifa I'll just say it, so the Forel Kingdom has few holy attributes, the blood of the aristocrats is weakening, a successor to the Forest family, which are you apologizing for, to be clear! Your dad, The king, and my dad treated me like a horse! Don't fuck with me!
"Luke! You're going too far! Don't say that!"
Iris stops me in a hurry.
"Aha, that was refreshing!"
"Luke, I apologize for my father's disrespect! Um … what do you really think of me?"
"I was surprised at Princess Mifa's confession, but I was happy. I want to get along with you. That's the truth."
"Oh, that's true! I'm glad? Please call me Mifa!"
"Okay. Let's get along Mifa. You don't want me getting along with Emilia, right?"
"… To be honest, I hate it …"
"That's right. I don't want to see my girl get along with other guys either. But by getting engaged, I can eliminate the guys who make advances to her afterward so the engagement itself is good for Emilia. Isn't it? "
"I am also very worried about Emilia. Emilia, I'm sorry I forced you into this. No matter how much you said you were good last night, you'll be dropped from the lawful wife to a side wife, and your family status will also go down from a Duchess to a Marquis."
"It's okay Mifa-neechan. I didn't think I could marry the lord from the beginning. Let alone make children …"
"Just because we're engaged doesn't mean I'm telling you to marry me three years later. If you don't find a good partner for yourself in three years, think again. If we get engaged, you can eliminate the guys other than me for 3 years in school. Let's spend 3 years on treatment. If the treatment goes well and you have someone you like, I'll break the engagement "
"Yes. Thank you for your concern. Um … I heard about my mother's illness. She said she felt a lot better. Lara and Anna were happy to see my mother's face for the first time in a long while. Thank you very much. , I wanted to come and say thank you, but my legs gave up … "
If there's distance over the table, can we manage to have a conversation?
It seems that she talked to Sasha and the others about her illness' treatment with the call function.
"You're welcome. You don't have to overdo it. That's right, let's register as friends and use the mail function of the [Crystal Plate] to communicate. Then you won't have to talk, so you won't have to give up or be scared. right?"
"Yes, that might be okay."
"What a kind consideration ?"
Mifa's eyes are ? … so cute.
"Luke, you're still improving my liking!"
I really don't understand Iris.
"Okay, then to summarize for the time being, is it okay to get engaged to Mifa and Emilia and get married after graduation if there are no problems after three years?"
"Yes! I'm a troublesome person, but I look forward to being with you for a long time."
"Mifa, you're quick … Emilia, is it okay for the time being?"
"…………"
"You don't have to think so deeply. The engagement is formal, but you can think of me as a check to avoid other men. We don't have to act together, so you can just stay as you were, but I can't help if you don't cooperate with the treatment. "
"Yes, I understand … Thank you."
"Well that's that. Let's get engaged for the time being and spend these three years well. In the three years, there could be some changes, and it's possible that Emilia will have a man she likes."