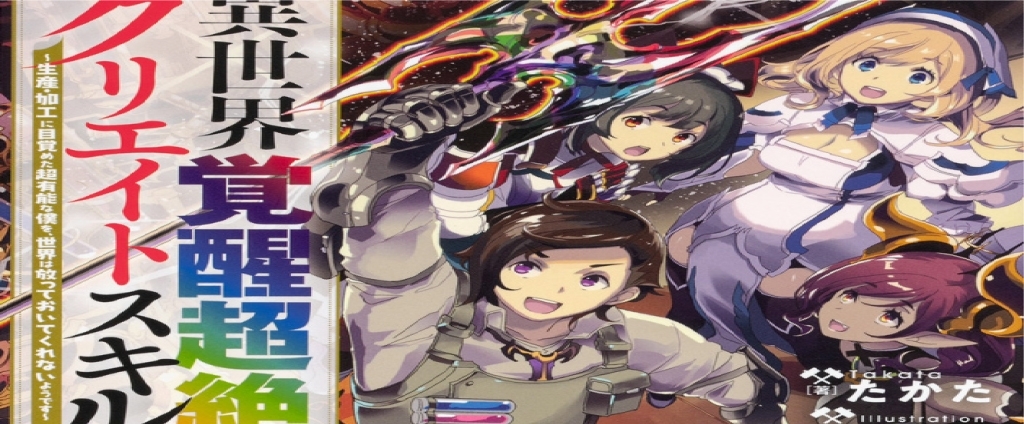 Kays Translations
Just another Isekai Lover~
Chapter 6: Looseness
Thinking about how to spend the money, Takaya returned to the city he had left last night.
 Of course, this town had a name. There was a sign at the entrance, but Takaya couldn't read what it said at all. He could vaguely understand the meaning of the language of the people on the street, but that was it.
"I just left this to those who were awakened …When I think about it, It'll be hard to do a lot of things alone …"
 Until now, there was no problem because the classmates who "awakened" to be able to understand the other world's language ​​were in charge of selling the earned materials and procuring food and other daily necessities, but for Takaya, trying to do this alone would be a bit of a pain.
  Originally, Takaya was not very good at communicating with others. It was hard to get used to even talking to his own classmates, and he definitely didn't want to talk to a stranger from another world with a different language system.
 But–.
"…………"
 Takaya turned his gaze toward the alleyway where a certain store was located, just outside the center of the city.
 A narrow, dimly lit alleyway with few pedestrians, hidden behind buildings. There was a woman standing there, wearing a slightly revealing dress. A large-breasted woman with long ears hanging down like a beast. She was probably a beastman.
 It may not be a very prosperous place in the countryside, but whether it's a downtown area in the original world or a shabby arcade district in the countryside, if you look hard enough, you can find it.
 One of the ways Takaya was thinking about spending the money along the way was to use the so-called "night shop", or, to put it bluntly, "brothel".
  The day before yesterday, in the middle of the night, he saw several of the male group, including his former classmate Shunichi, sneaking away from the party and disappearing into the store, and Takaya himself had been thinking about it.
 Takaya also realizes he's doing something stupid. However, it's too pathetic to die while leaving his virginity as it is.
 He is also a young man with a healthy sex drive. It would be a lie to say that he's not interested in a woman's body and sex.
 So, slowly but surely, like a winged insect attracted to light, Takaya's feet gradually moved towards the beastwoman's touting.
"There are no other customers yet … maybe their peak period will be a bit later, so if I do it now, it won't be noticed and I can quickly go to the next destination …"
 And, while Takaya was spinning around with innocent thoughts that were really virgin-like,
"◇ ▲ ☆ * ,! # &%. I?"
 From behind, I was struck on my shoulder with some strange words.
"What? Um …"
"I, Δ§ ▽ ∴? Here = &%'# 9, @ #" >> '8, XX? ?? "
I could only hear the "I" part, but since she was dressed like the woman standing in front of the store, she might be an employee of the same store.
 The woman's gaze kept going to Takaya's waist, or in other words, to his bag of gold coins, so she was probably locked on to him as the duck of the day.
 However, on the contrary, this was convenient. Originally, Takaya was here because he wanted to receive service at the store. It may be a little overwhelming, but if he can achieve his goal, it's okay.
"× Ε +, #)'~~ =, ◇ ×××, ???
"" P @: + _! | ~ sM %%! "
 However, Takaya, who was surrounded by two large beastwomen who were very enthusiastic about it, was not a man who could afford to think so much.
"No, I'm sorry … I, words, that, I don't understand, no, no"
 Takaya desperately shakes his head with a strange sweat on his forehead.
 There was no boy's face full of expectation or anything like that, but there was a stooped, wilted man child with an eager desire to be alone.
"Oh, It's just money right!? I'll give it, so stay away from me!"
 While they were distracted by his scattering of gold and silver coins from the bag, Takaya fled from the scene without a fight.
"Even if I have money, I can't even be a customer. …… What the hell is wrong with me?"
 In the end, after silently buying alcohol and food at a nearby store, Takaya decided to aim for today's bed.