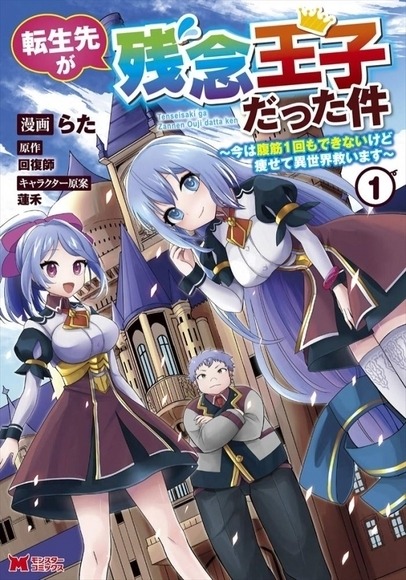 Kays Translations
Just another isekai lover~
Chapter 48: The King has arrived!
TN: Special thanks yet again to Micheal C. for the amazing coffee!
---
Mifa's eye defect is a feature that often appears in albino people.
There's a magic called site defect treatment in this world, but this great magic also has a flaw, and that is, congenital illnesses are recognized as a normal state and don't get healed. Also, it seems that when it's been too many years since the injury, the person's senses themselves have already accepted it as normal, so it can't be regenerated.
It will be possible to learn this magic at about level 40, so it's a while away anyway.
"Luke, please tell me the tips to efficiently improve my [Magic Manipulation] skill level!"
While I was thinking about it, Iris rushed me to teach her.
"Okay. The trick is …' Use it always!'! That's it …"
"" Eh!? That's it !? ""
I was pressured by all the team members but that was all.
" Your faces say 'everyone knows that!', But I don't think there are many people who actually practice it just by knowing it. I'm saying, 'Always use it!' You should use it even when you sleep!"
"" Eh ??? ""
"You don't get it? Well, It's easy to raise the holy attribute cause there's the life magic [light]. [Light] is not an attack magic, it just creates a light, but it uses magic power. You can adjust the amount of light depending on how much you put in. I'm telling you to activate it 24 hours a day. "
"For the entire twenty-four hours?"
"Yeah, I always put it out and adjust the amount of light consciously whenever I have free time. At first, it disappeared in about 10 minutes, but when the skill level of [magic manipulation] increases, it lasts 1 hour. As mentioned before, it'll be possible to sustain with little magic. For me now, once activated, it can last for 8 hours. With fire and water, you could cause a fire or get flooded while sleeping, It's possible, but it gets a little tougher during sleep. "
"That's why you said [Light] is good? Then what should we do for the other attributes?"
"If fire is the main attribute, activate [Heat] instead of [Fire]. You can apply it to a stone and adjust the temperature of that stone. For water, use a [Cool] spell instead of [Aqua], and it also works on stones… Well, you can also cast it on yourself. For [Earth], you can improve your manipulation by scattering iron sand on paper and maneuvering it from under the paper.. If you always activate it, have an image of a piece of [Stone] and keep rotating it so it doesn't stop. For wind it's [ Air] Thunder is [Spark], Darkness is [Float] — Anyway if you want to save magic power, it's important to always use it with life magic. "
"Does this alone increase the skill level of [magic operation]?"
"Yeah, it's surprisingly difficult? I practiced with [Light], so it was relatively easy. 24 hours is the bottleneck. After all, when you're sleeping, you lose consciousness, so an accident is likely to occur. If you always activate it with your favorite attributes, you'll have the benefit of improving your proficiency and learning efficiency. "
The class ended while I was instructing them.
Today it feels like the day ended quickly while I was feeling somewhat flustered
* * *
I had to eat every meal in my room, so all the members of the group visited me at dinner. After all, I get a little nervous.
I was worried she wouldn't come, but Emilia's doing quite well. To be honest, I was shocked when she said, "I can do it," so I was a little relieved. Surprisingly, I'm a small person.
I was looking forward to seeing what kind of demon beasts would come up in tomorrow's "Summoning Ceremony", and while we were eating, someone knocked on the door … who?
Only escort guards, student council members, and teachers can enter the 4th floor.
Iris quickly leaves her seat and heads for the door. Behind her is Natalie, who subconsciously pulls out her sword and holds it in her hand. Erica stood in the middle of us and held a sword also.
That's amazing, they already learned to collaborate so well during the time we talked. Their swords are in their scabbards, but both are ready to draw.
Iris opened the door when they shared a signal.
"I'm sorry to have kept you waiting. Who are you looking for?"
"I'm sorry to trouble you without an appointment during dinner."
"Feh? This… Ou-sama!?"
Iris's stupefied voice echoed through the room.
"Father?"
"Hey, I really wanted to see Luke quickly."
Iris, Erica, and Natalie quickly got on one knee and bowed, in a respectful manner.
"Can I come in?"
"Please come in!"
Iris-chan … I'm the Lord yet you let him in without my permission.
"♪ It can't be helped. He's the king of this country, Master should also take a respectful attitude as soon as possible. "
That's right …
"It's a private visit, please be at ease."
The king immediately made everyone stand.
A beautiful woman came in after the king … and a few knights.
" You guys wait outside"
"but!"
"Go!"
"Understood"
One of the knights glanced at me before leaving the room.
It wasn't murderous, but it was like saying If something happened to the king, he would never forgive me.
I took out another table, prepared two chairs, put them at the head, and offered them to the king and queen.
It was good to buy two sets just in case.
"Thank you. My name is Zeno, Mifa's father. First of all, I want to thank you as a father, not as a king. Thank you so much for saving Mifa from the bandits!"
He bowed down very deeply and thanked me. The king shouldn't bow to anyone so I was surprised. Besides him, the queen bows in the same way.
"Please raise your head. I'm Luke. It's nice to meet you."
"Yes well, I guess you'd be a little confused because so many things happened suddenly, but I really wanted to check on Mifa myself, so I came without an appointment."
"I'm sorry, Luke. I heard that Zeno was going, so I followed him forcibly."
She's pretty like Mifa.
This person also has light hair … I think hers is more blonde than white.
"♪ This person is also an albino. It doesn't seem to be as heavy as Mifa's. She's sensitive to light, but she can see well, and it doesn't hinder her life. "
"Luke-kun, you seem to have accepted Mifa and plan to get married, but I'm worried about whether it's a response made after fully understanding Mifa's special characteristics …"
"Father! Thank you for your concern, but it's unnecessary!"
"Mifa! It's important. It's you who will get hurt later."
I think her mom is also very worried.
But we only talked about going out, why are we suddenly talking about getting married!
"♪ When it comes to relationships between royalty, it's common sense to get married. Since it will damage the other's reputation, it's impossible to cancel the engagement unless there are special circumstances. "
"Is that so……"
But I think it would be good if the other party was Mifa. I want to see more of her laughing "Ufufu".
"Is it the trait where all lies are revealed to her?"
"Iris, could you excuse us for a bit?"
"Yes, I understand."
"Oh, wait a minute. Ou-sama, Iris is also a member of the same group and is my maid. If it's a story I have to hide from her, I don't want to hear it too much."
"Oh, I was thinking of you, but … if you're good with it, there's no problem."
"What is he talking about? 』\
"♪ Oh, this king has a lot to say. Well, it doesn't seem to be a problem. "
Is it okay if I say that Navi who can read the heart is excellent?
"Well, it's about Mifa … isn't she good?"
"Yes. She's a very cute girl, and honestly, I'm worried about whether it's okay to go out with such a pretty girl."
"Ufufu, I'm happy ?"
Guha! What a lovely smile! Too cute!
"Hmm, Mifa smiles like this …it's proof that there is no lie … Luke, to be honest, even as a father, I'm a little scared of Mifa's ability. I became afraid of Mifa, and recently I haven't seen her at all. "
Mifa's smile disappeared quickly, and she had a pained look.
"That's right. People live by lying."
"Aren't you worried?"
"I'm currently called 'Orc Prince'. I wouldn't look good now even If I lie. If she likes me, who has a bad reputation, so I'll stop living a lazy life and try to be a good man for her … and if I can't lie to Mifa, I just have to tell her the truth from the beginning "
"Hmm. That's a most difficult thing … But it's great that you'll stop living a lazy life!"
"Well, there's something I want to ask you."
"What is it?"
"I was told it was you, not Duke Guile, who wanted me as a son-in-law. Why? To increase the few holy attribute lineages in this country?"
"If it's to have holy attributes, there are a few, but to have 5 attributes? There's no one in our country. There are people who have acquired 5 attributes by effort, but it's difficult to inherit. The rate of inheritance is completely disappointing compared to those who already have it. And I know that you're different from the rumors and excellent. For example, pharmacy, alchemy, grant magic, your master Is the famous sage? "
This is seriously out of control. The teacher should be kept secret as a court gardener …
"It seems there's a spy in our courts."
"It's mutual? Your father knows and he's left him unattended for the time being"
"You also know about the recovery potions, right?"
"I know, but don't worry cause I don't want to force you. Your father also knew, but he seemed to take an attitude of not pressuring you. I agree with your father. "
"Huh? Father knew about this?"
"What … did you think you were able to hide it? Even I in the neighboring country knew?"
"Why did my father pretend not to know?"
"Perhaps he thought If he brought it up poorly it could spoil your progress. As long as you made it and sold it to the temple, the shortage of goods in the country would be improved, and you would have donated, right? The prince of the country donates, that alone will improve the relationship between the country and the temple. But you don't have to do it here. If you plan to make it in this country, I will fully support you, but I won't force you…you may do as you like."
Yeah … my father pretended not to know … and then sold me to a neighboring country.